Ingredients
75g Gluten Free flour

25g cornflour

1/2 tsp xantham gum

1/4 tsp salt

2 eggs

300ml milk

2 tbsp melted butter or oil


Additional Items:

12 hole muffin tin

Additional oil/fat for muffin tin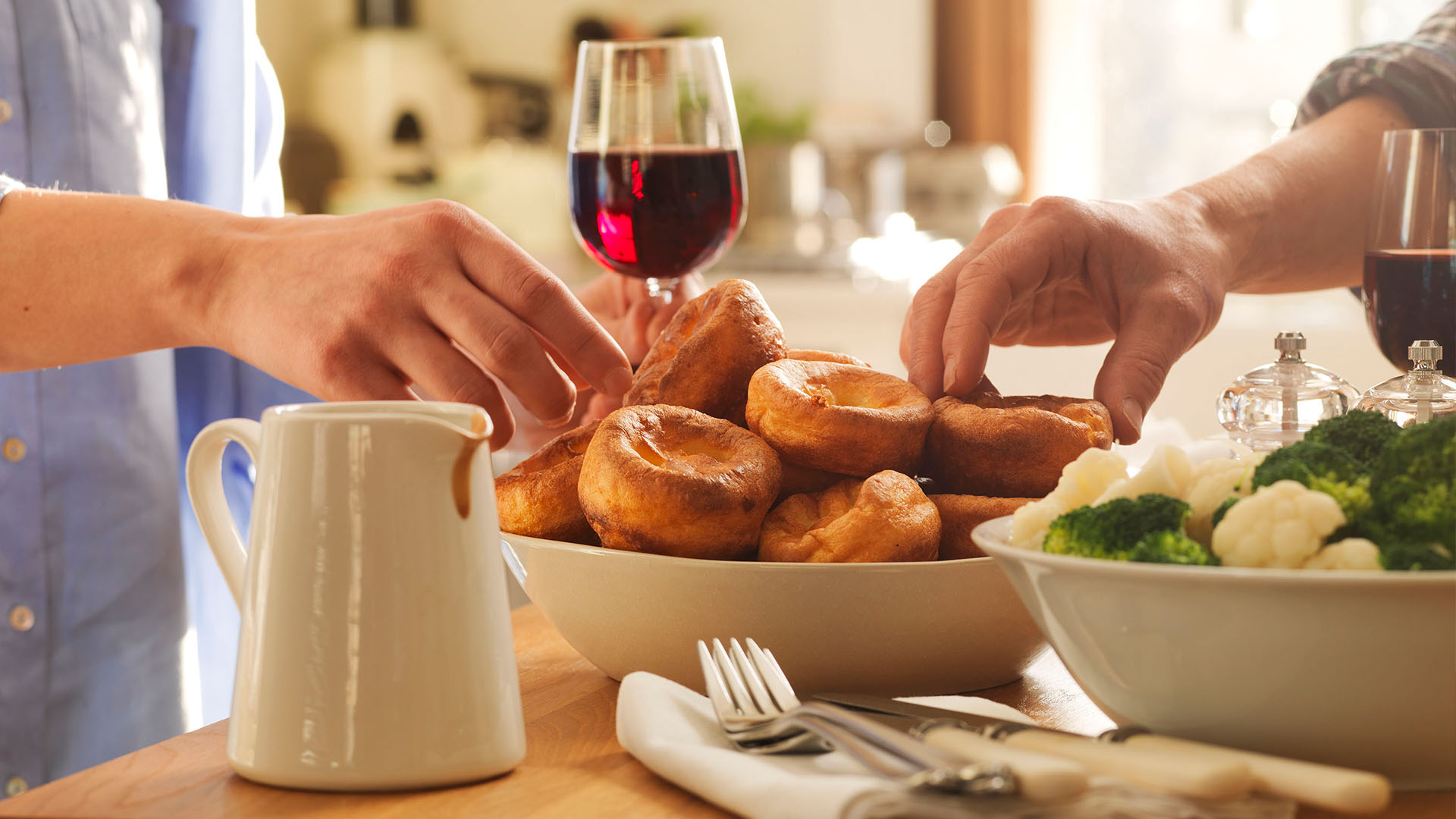 Method
10 mins prep, 25 mins cooking
Makes 12 Yorkshires
Set oven to 200c. The oven should be properly heated before you start to make these as you will need to heat the fat in the muffin tin.

Mix the dry ingredients together in a large bowl.

Beat together the eggs, milk and oil in a jug.

Make a well in the middle of the flour mix and slowly pour in the egg mix slowly mixing until the ingredients are all smoothly blended together. Tip the mix back into the jug so it can be poured easily.

Pour a little oil into each muffin mould so it fully coats the base. Pop the tray into the hot oven and leave for 5 minutes until the oil is very hot. Take the tray out and pour the mix unto the muffin moulds til each one is around half full. There should be enough mix for 12.

Cook for 25 minutes until the Yorkshires are golden brown and crisp.

Tip onto tray to cool.