Ingredients
For the burgers;
1 medium onion, peeled and finely diced

500g good quality beef mince

2 cloves of garlic, peeled and finely chopped

1 slice of white Genius bread, whizzed into breadcrumbs

2 teaspoons of wholegrain mustard

1 tablespoon finely chopped parsley

1 tablespoon finely chopped thyme leaves

2 tablespoons of beaten egg

2 generous pinches of Salt and 6 grinds of black pepper

1 heaped teaspoon of caster sugar

To garnish your burger:
8 baby gem lettuce leaves

2 tablespoons of good quality mayonnaise

1 red onion, peeled and sliced into thin rings

3 ripe vine tomatoes, thinly sliced

Tomato sauce or tomato relish to taste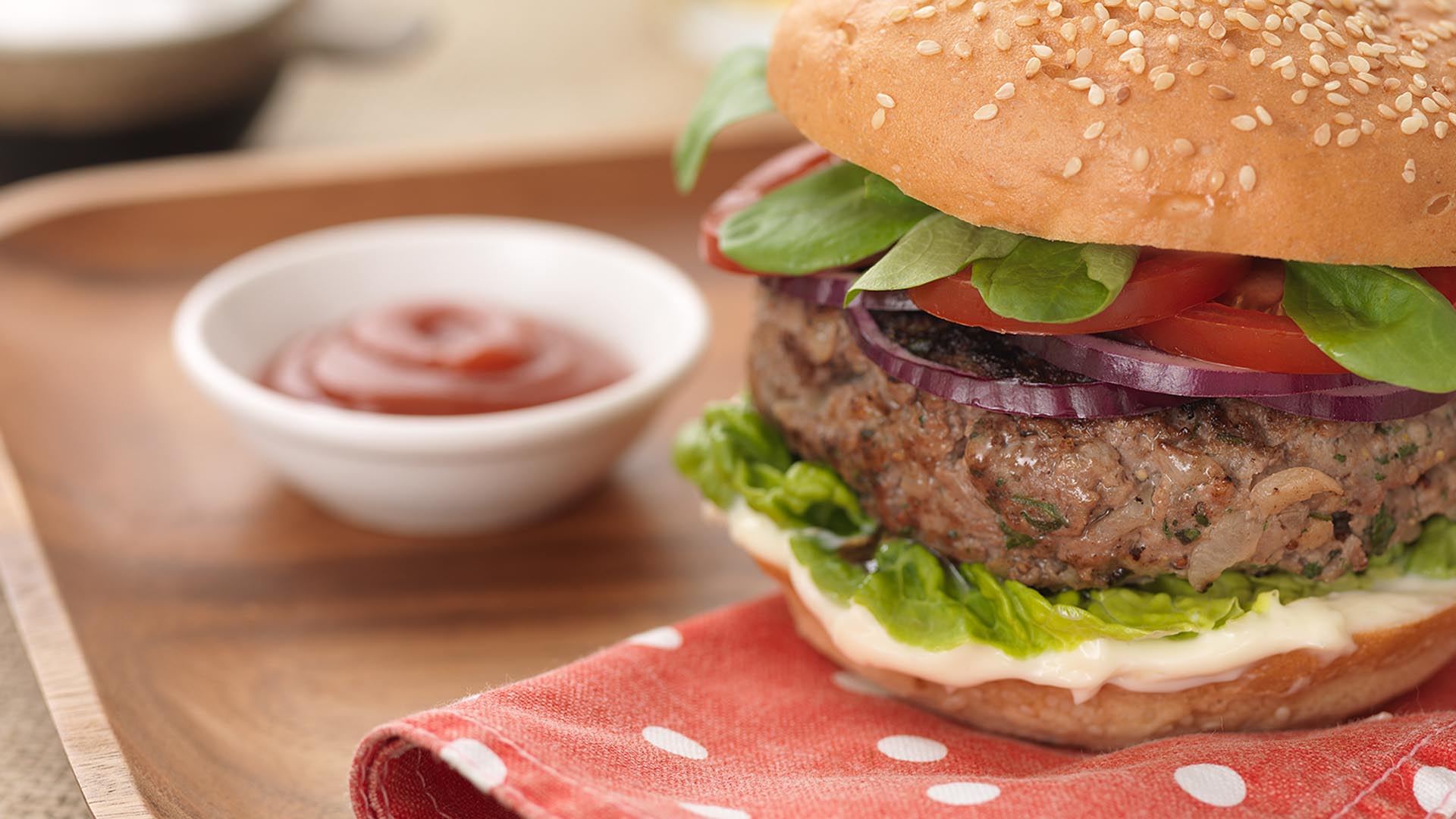 Method
30 mins prep, 10 mins cooking
Serves 4
In a medium-sized bowl, mix together all the burger ingredients. Fry a teaspoon of the mixture in a tablespoon of vegetable oil and check the seasoning. Add more salt and pepper as necessary.


Shape the mixture into eight burgers approximately 11/2cm thick and chill for 10 minutes. Tip: for uniform burgers, press 100g of burger mix into a large pastry cutter.


Fry, grill or BBQ the burgers for 3-5 minutes per side depending on how well done you like your burgers.


To assemble the burgers, generously spread the base of the rolls with mayonnaise, add a lettuce leaf then place on the burger and layer on slices of onion and tomato. Top with tomato sauce or relish and the top half of the bun. Serve immediately.