Ingredients
2 tbsp. olive oil

2 garlic cloves, crushed

2 tsp. ground cumin

2 tsp. ground coriander

½ tsp. cayenne pepper

Large pinch of salt and freshly ground black pepper

4 gluten-free pitta breads, each cut diagonally across into 6 triangles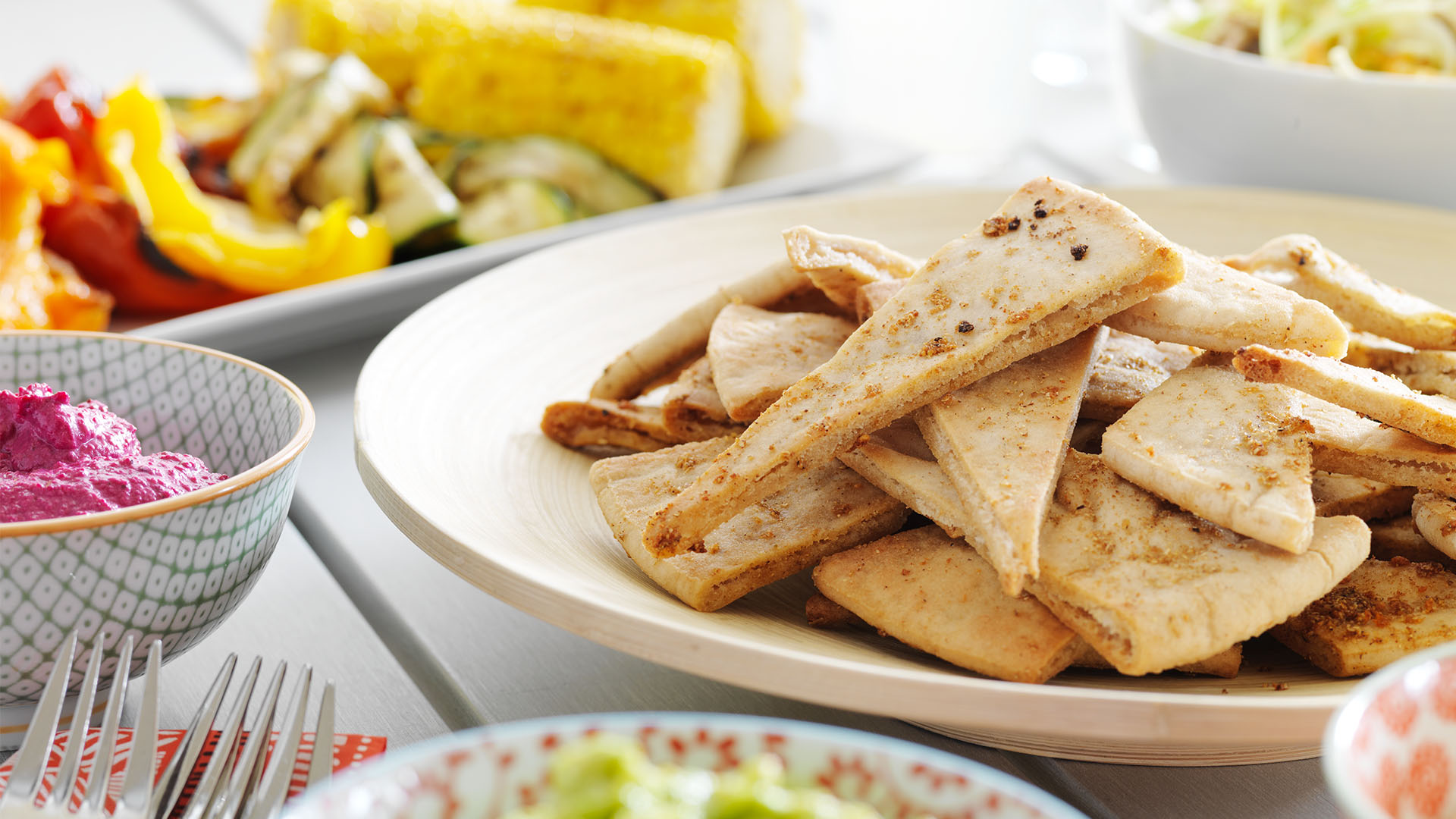 Method
5 mins prep, 5 mins cooking
4
Preheat the oven to 200°C.


Combine the oil, garlic, spices and cayenne pepper in a large bowl.


Brush both sides of each pitta triangle with the spiced oil, and arrange in one layer over the bottom of a large baking sheet. Drizzle any remaining spiced oil over the pitta bread.


Bake in the oven for 5-7 minutes, then turn each pitta chip over once. Bake for a further 5-7 minutes until crisp and golden.


Serve warm, fresh from the oven, with dips.