Ingredients
2 carrots, spiralised or grated

2 courgettes, spiralised or grated

Basil leaves, shredded finely

For the avocado sauce:
1 avocado

1 cup parsley and coriander leaves (a mix of the two)

1 green chilli, seeds removed

Juice of 1 lime

½ cup water

½ cup olive oil

1 tsp salt

½ cup pistachios

For the spiced chickpeas:
These are great to add a bit of crunch in your sandwich but are also fantastic as a healthy snack on the side. They keep for ages in a airtight container.

1 can chickpeas, rinsed, drained and dried between layers of kitchen paper

1 tbsp olive oil

½ tsp ground cumin

½ tsp salt

½ tsp smoked paprika

A pinch cayenne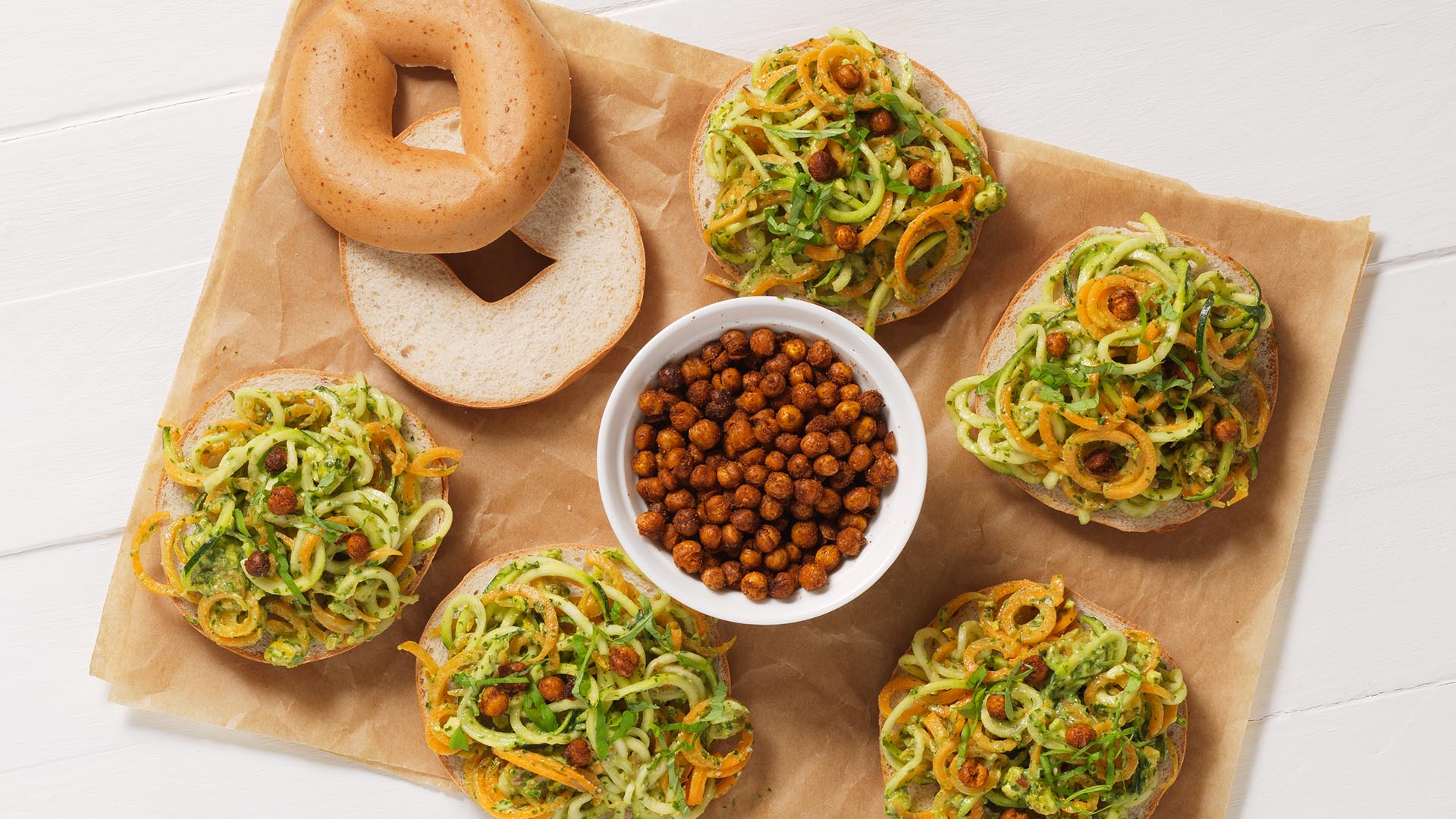 Method
10 mins prep. 30 mins cooking
4 bagels
Mix the chickpeas with the oil and spices, spread on greaseproof paper on a baking tray and roast in oven at 200c for 30-35 minutes until crunchy and golden brown.


Pulse all ingredients for the avocado sauce apart from the pistachios in a blender until the sauce is starting to come together. Add the pistachios and pulse again until mostly smooth (a bit of texture is good in this).


To assemble, cut your bagels in half, mix spiralized veg with a 3 or 4 spoonful of avocado sauce, tip onto the bagel and top off with shredded basil and a few crunchy chickpeas.