Ingredients
150g Frozen peas

150g Courgette, diced into 1 cm cubes

3 Tbsp olive oil

Sea salt and freshly ground black pepper

Handful mint leaves, finely chopped

2 Eggs

284ml Pot double cream

4 Spring onions, finely sliced

200g Mild goat's cheese, crumbled

1 Pack of Genius Shortcrust Pastry - defrosted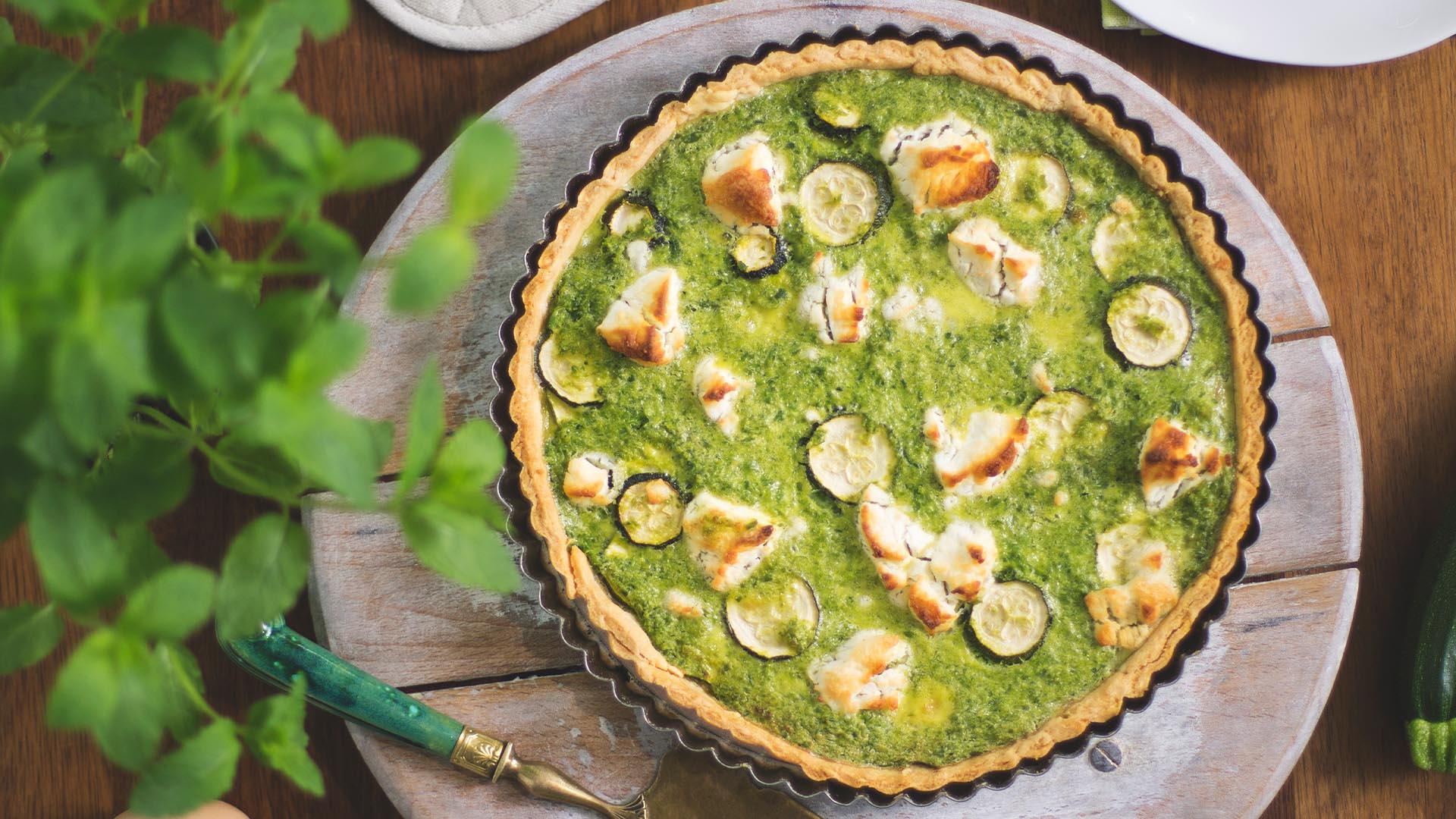 Method
30 mins prep. 30 mins cooking
8
Heat oven to 200C/fan. Roll out the pastry to the thickness of a £1 coin and line a 22cm loose bottomed tart tin. Line the pastry with baking parchment, sprinkle in handful of rice and bake the pastry for 20 minutes or until the pastry has set. Remove the paper and rice and return the pastry to the oven for a further 10 minutes or until the pastry is an even light golden brown. Remove from the oven.


In the meantime, Cook the peas in boiling water for 2 minutes, then drain in a sieve and refresh under cold water. Use a hand blender to purée the peas with half the olive oil, then stir in the chopped mint and season to taste.


Saute the courgette with the remaining olive oil, seasoned with salt and black pepper until tender.


Beat the eggs in a large bowl. Gradually add the cream and stir in the pea mixture. Season with salt and pepper to taste.


To assemble the quiche, Sprinkle the courgette over the pastry base, pour over the egg and pea custard, then finally scatter over the goat's cheese and sliced spring onion.


Bake for 20-25 minutes until set and golden brown. Leave to cool in the case, then remove and serve in slices.