Ingredients
1 garlic clove, finely chopped

4 anchovy fillets, rinsed and finely chopped

1 tbsp. capers, rinsed and finely chopped

1 red pepper, deseeded and diced

1 small red onion, thinly sliced

4 tbsp. extra virgin olive oil

1 tbsp. red wine vinegar

4 slices gluten-free white bread, toasted and cut into 2-cm squares

4 ripe tomatoes, skinned and diced

½ cucumber, peeled, deseeded and diced

½ bunch of fresh basil, shredded salt and freshly ground black pepper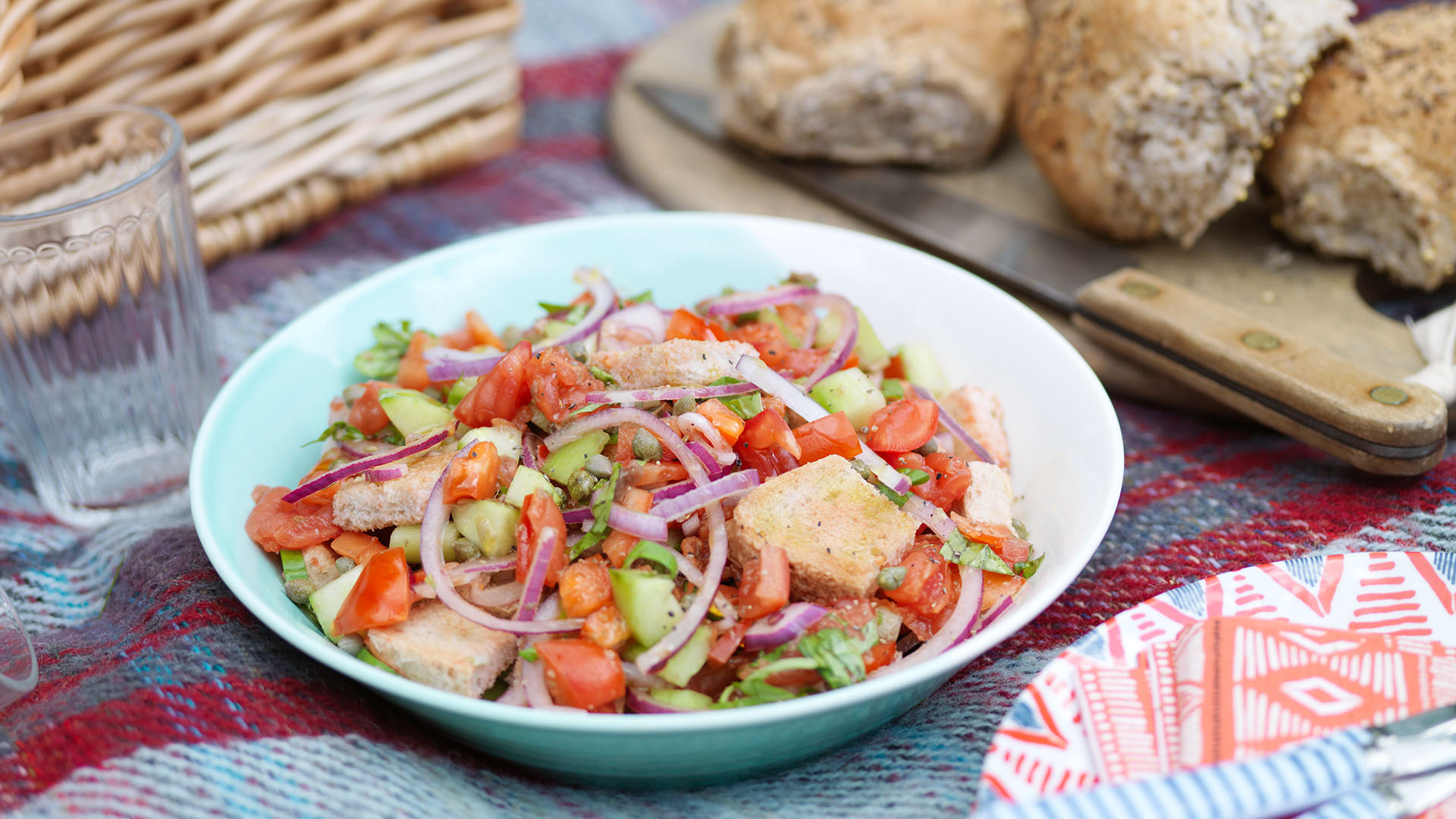 Method
With a fork, mash the garlic, anchovies and capers to a puree on a chopping board, and place in the bottom of a salad bowl.


Add the diced pepper and red onion to the anchovy puree, and stir in the olive oil and vinegar. Cover and chill for 15 minutes.


Place the toasted bread squares in a separate bowl. Mash half of the diced tomatoes and mix through the bread. Leave for 15 minutes to allow the bread to soak up the juices.


Add the remaining diced tomatoes and cucumber to the peppers and anchovy mixture. Stir in the soaked bread and shredded basil. Taste and season with salt and pepper.


Serve with green salad and grilled or barbecued meat.