Ingredients
3 slices of Genius Gluten-Free Fresh White bread, crusts removed and whizzed into fine breadcrumbs

2 tbsp caster sugar

The finely grated zest and juice of 1 large lemon

Finely grated zest of 1 orange

600 ml whole cows milk or dairy free milk

60 g butter or dairy free margarine

4 large eggs, separated

2 tbsp good quality blackcurrant or raspberry jam

110 g caster sugar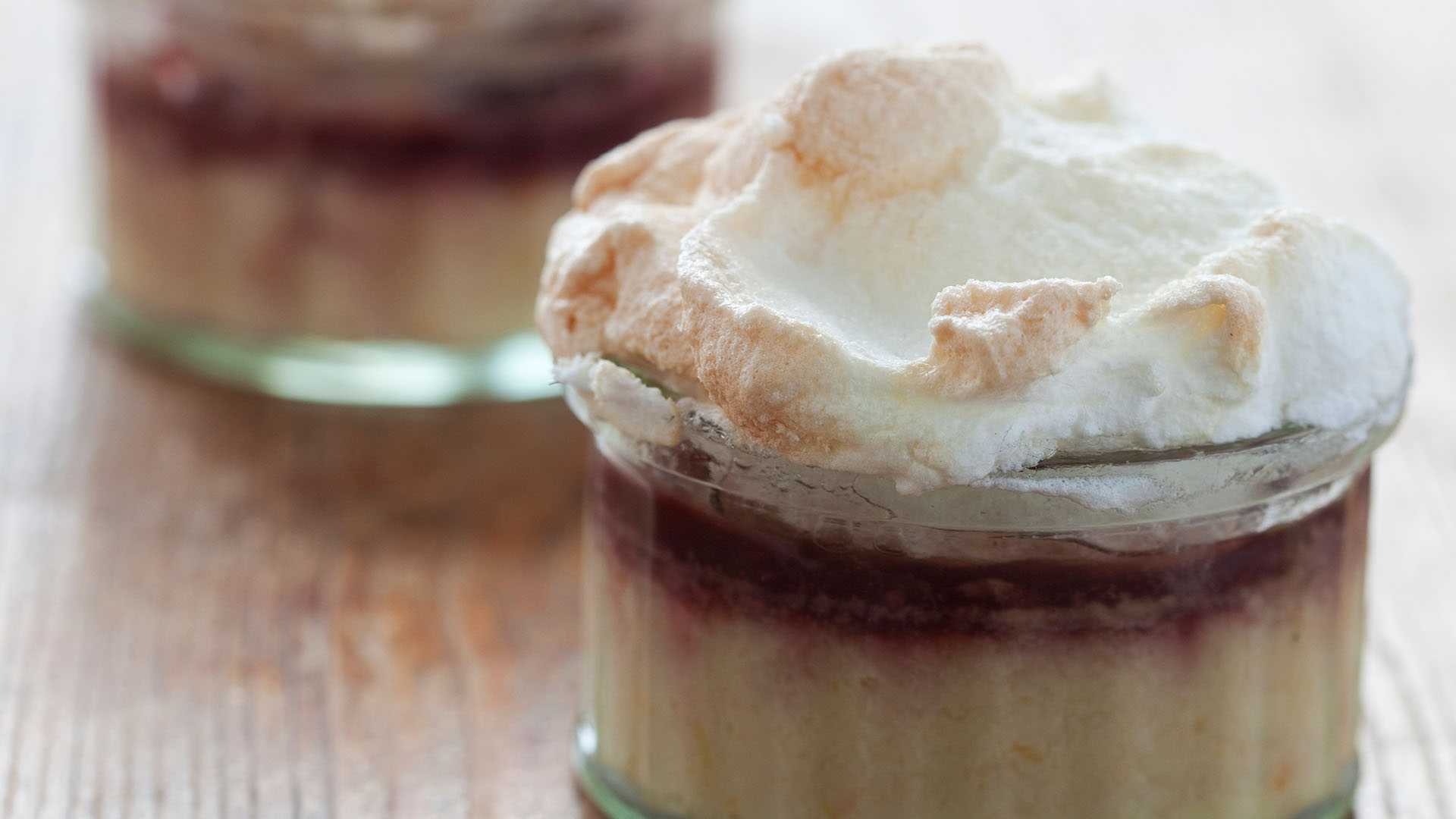 Method
30 mins prep, 90 mins cooking
6
Set the oven to 180°C and lightly butter a 1.5 litres shallow ovenproof dish.


Mix the breadcrumbs, sugar, lemon and orange zest into a bowl.


Bring the milk and butter (or margarine) to just below boiling point and stir it into the crumbs. Leave to cool then beat in 4 egg yolks, stir in lemon juice, and stand for 20 mins.


Pour the mixture into the prepared dish. Place in a roasting dish in the oven and pour in boiling water to half way up the dish and bake for 40 - 45 minutes or until just set in the centre - the baking time will depend on the depth of the dish. Remove from the oven and turn the oven down to 150°C.


Warm the jam and spread it gently over the custard.


Whisk the whites until stiff, mix in half the caster sugar then whisk again until the meringue has a pearly appearance.. With a large metal spoon, fold in the rest of the sugar.


Spoon the meringue onto pudding and return to oven for 15 mins or until meringue is golden and crisp (not in roasting tray). Serve hot with double cream or creme fraiche.