Ingredients
1 block Genius Gluten Free PuffPastry

1 small jar ready made tomato pasta sauce (not chunky)

200g wafer thin ham slices

150g cheddar, grated

1 egg, beaten

Dried mixed herbs or dried oregano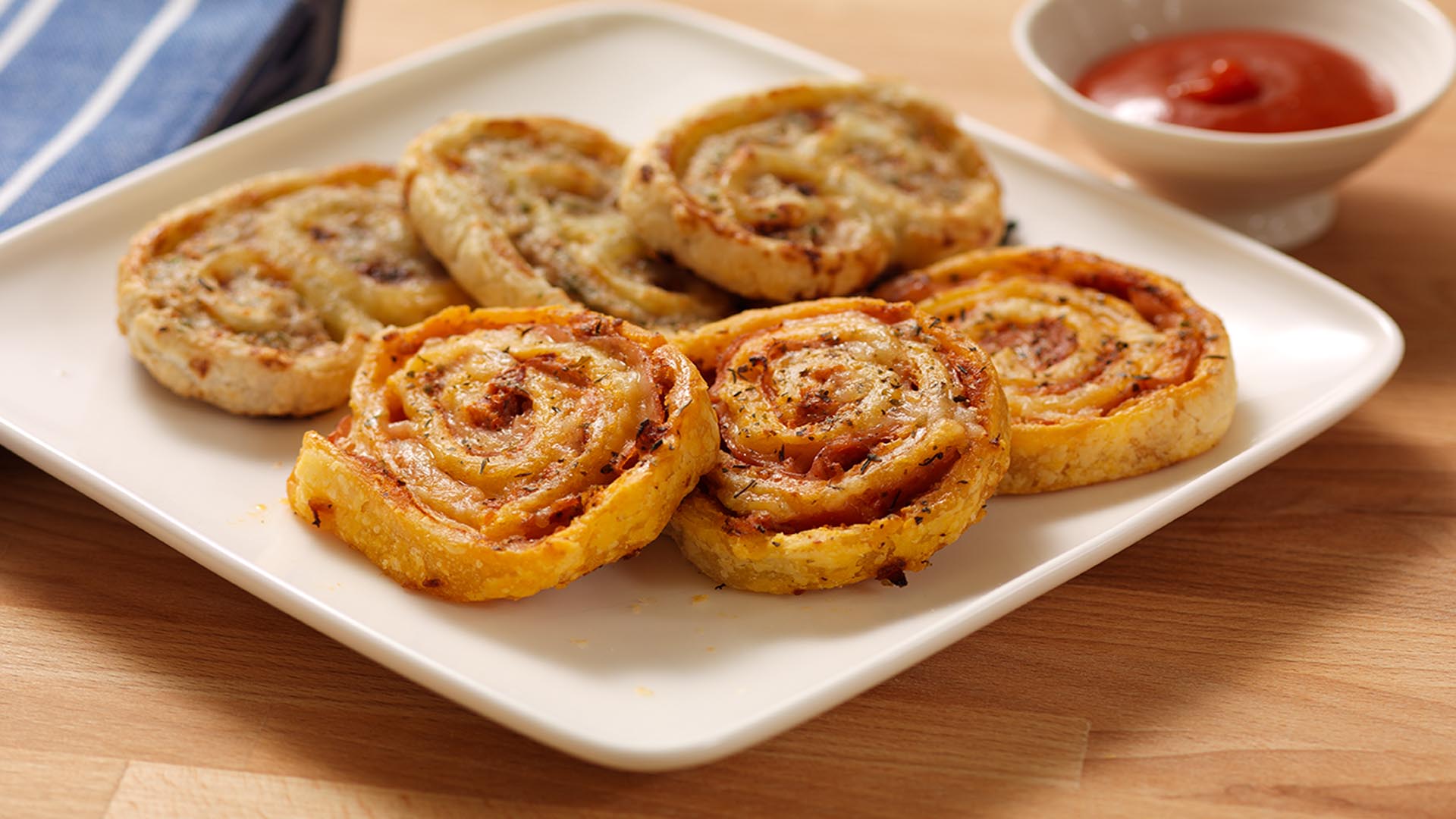 Method
30 mins prep, 15 mins cooking
Make 12
Roll the pastry out to a rectangle approx. 45x30cm


Spread a thin layer of pasta sauce over the pastry, cover with a layer of ham and then sprinkle on the grated cheese.


Starting at one of the short ends, roll the pastry up as tightly as possible.


Chill this in the fridge for 10-15 mins whilst the oven heats up (180°C)


Using a very sharp knife, cut the roll into approx. 12 even slices and lay these flat on a non stick baking sheet. Brush with egg wash and sprinkle dried herbs on the top.


Bake in pre-heated oven for 12-15 minutes until bubbling and golden.


Allow to cool slightly before eating. Share!