Ingredients
For the Marsala Cream;

600ml pot double cream

250ml pot mascarpone

75ml Marsala

2 tbsp golden caster sugar

5 or 6 Genius Gluten Free chocolate muffins, each sliced into 5 even slices

2 x 350g bags frozen raspberries, left in bags to defrost

Cocoa powder and/or grated dark chocolate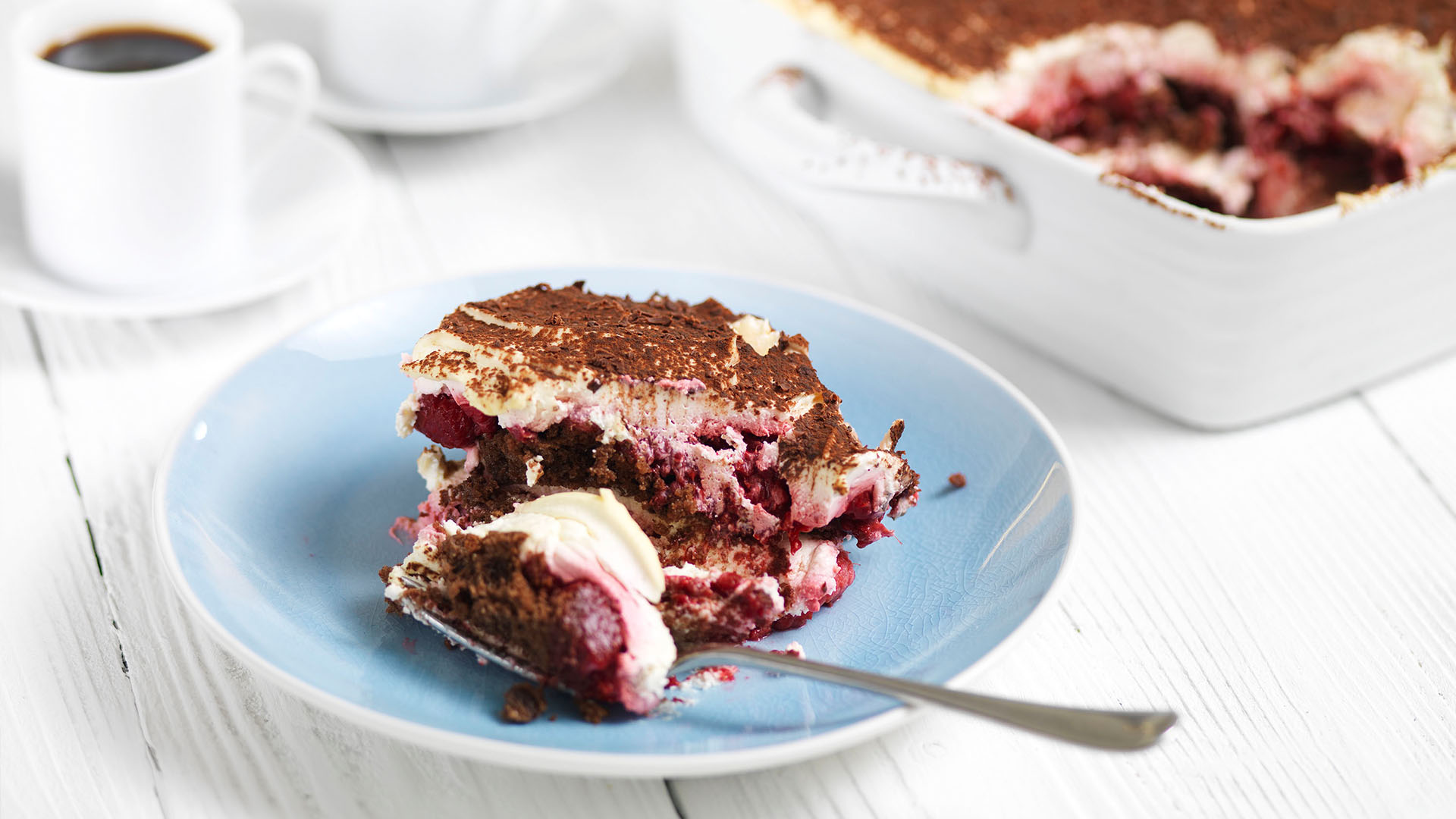 Method
20 mins prep time, 8 hours chill time
6
Whisk together (using an electric whisk) the ingredients for the Marsala cream.


To assemble the dish, place a layer of muffin slices in the dish to cover the base, top this with one bag of defrosted raspberries, scoop and spread a layer of Marsala cream (use approx half of the mix).


Repeat these layers finishing with the Marsala cream.


Using a fine sieve, cover the top layer of cream with cocoa powder and grate over some dark chocolate.


Refrigerate for a minimum of 8 hours.