Ingredients
50g walnuts, roughly chopped

90ml cider vinegar

2 tsp. runny honey

1 heaped tsp. grainy mustard

2 tbsp. extra virgin olive oil

1 tbsp. walnut oil

400g white cabbage, shredded

1 Granny Smith apple, coarsely grated

1 carrot, coarsely grated

4 spring onions, thinly sliced on the diagonal

Salt and freshly ground black pepper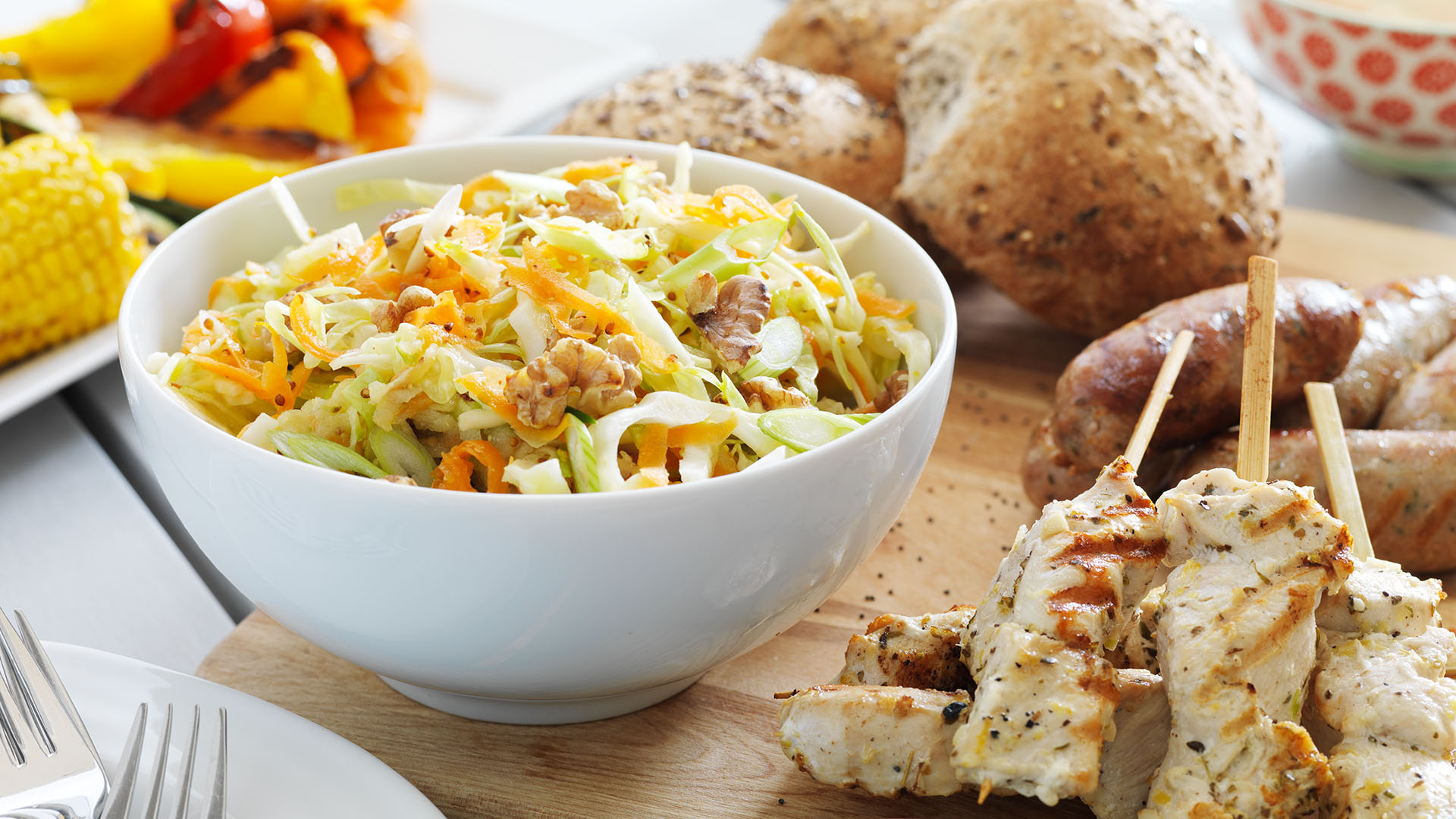 Method
Lightly toast the walnut in a dry frying pan over a medium heat for 2 minutes.


In a large bowl, mix the cider vinegar, honey and mustard together. Season with salt and pepper, then whisk in the olive and walnut oils.


Add the cabbage, apple, carrot, spring onions and walnuts to the bowl, and mix thoroughly with the dressing.