Ingredients
1 medium onion, roughly chopped

1 clove garlic, chopped

2 tbsp olive oil

1 tin butter beans (drained and rinsed)

1/4 cup sun dried tomatoes

Juice of half a lemon

2 tbsps chopped parsley

2 tbsps chopped chives

Salt and pepper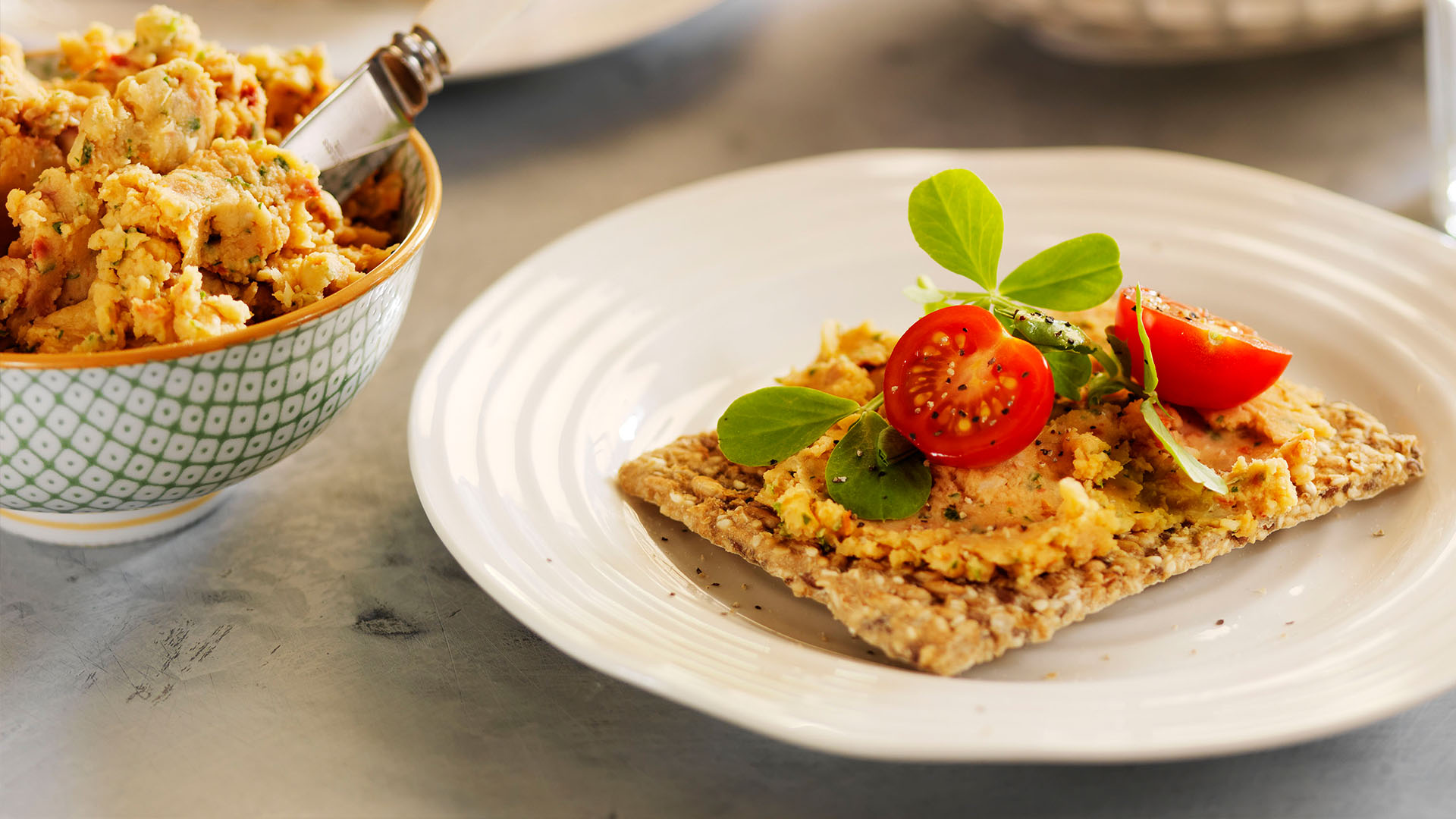 Method
10 mins prep, 5 mins cooking
Heat the oil up in a frying pan and cook the onions and garlic on a medium heat for 5 or 6 minutes or until onion next have softened.


Put all the ingredients in a blender (or in a bowl and use a hand blender) and pulse until the pâté is smooth. If it seems a little too stiff you can add water a little at a time and keep blending until you have the consistency you want. Check for seasoning and add salt pepper as you need it.


If you want to spice things up a bit try adding a few drops of Tabasco to the mix.


Scrape into a bowl and keep refrigerated berated until you're ready to eat.