Ingredients
1 chicken breast per person, butterflied (cut carefully from the underside and flatten so that it remains one large thin piece of meat)

1 bag of baby kale leaves

Olive oil

For the Caesar dressing:
2 tbsp greek yogurt

2 chopped anchovies

Half a garlic clove, crushed

4 tbsp grated parmesan

1 tbsp lemon juice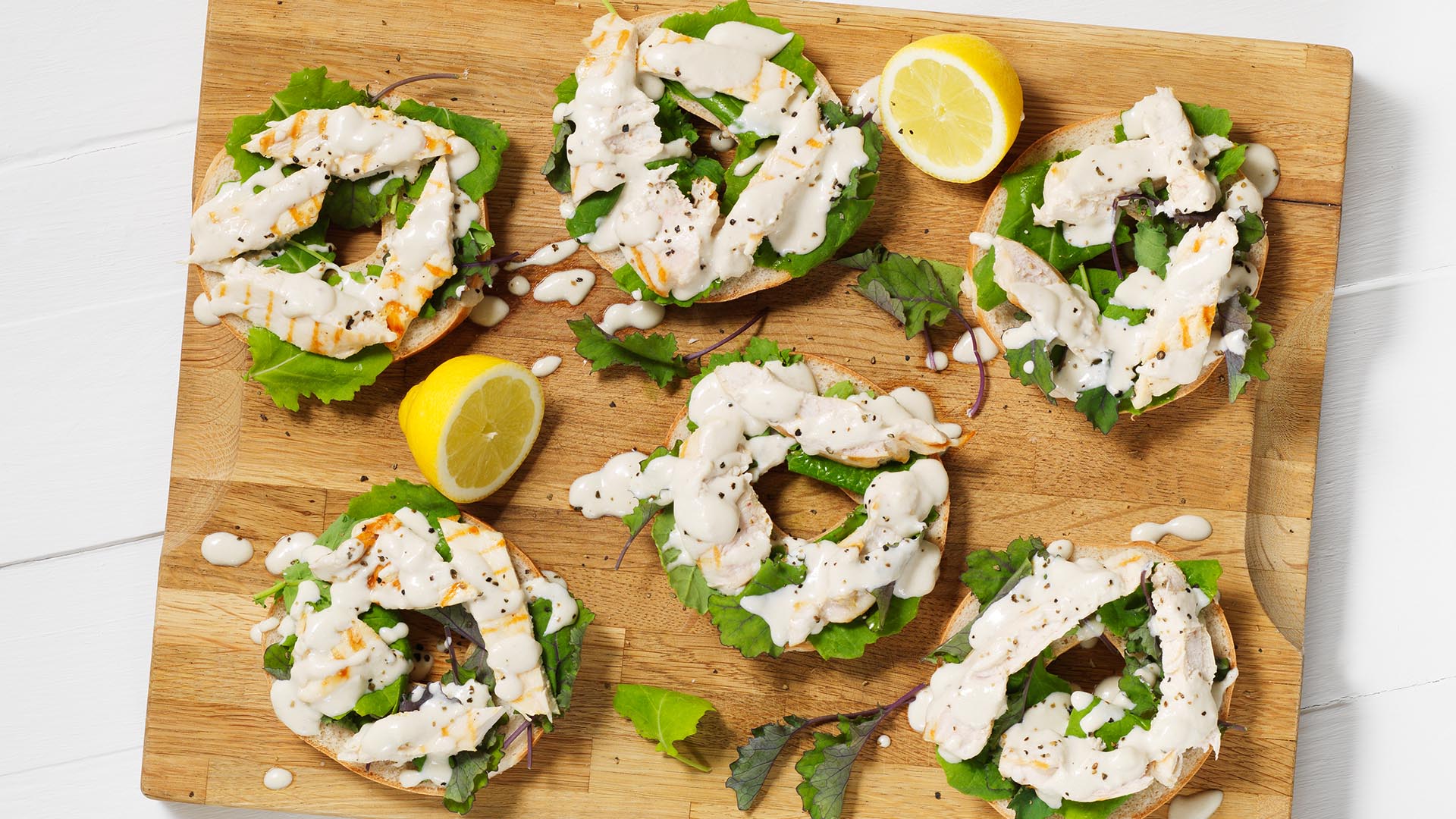 Method
10 mins prep. 10 mins cooking
4 bagels
For the dressing, whizz all the ingredients together in a blender until it fairly smooth. Keep in the fridge until ready to use. It should last 2 or 3 days.


Heat a griddle pan until it is smoking hot, rub the chicken breast with a little olive oil and griddle for 2-3 minutes on each side. Remove from pan and leave to cool, then slice into strips.


To assemble your bagel, cut it in half, pile on the beautiful baby kale leaves, pop on the chicken strips and drizzle with Caesar dressing.