Ingredients
900g gluten-free pork sausage meat

25g chopped fresh sage

75g white gluten-free breadcrumbs (leave a couple of slices of Genius bread out overnight and then whizz up in a blender)

1 large onion, very finely chopped

Salt and freshly milled black pepper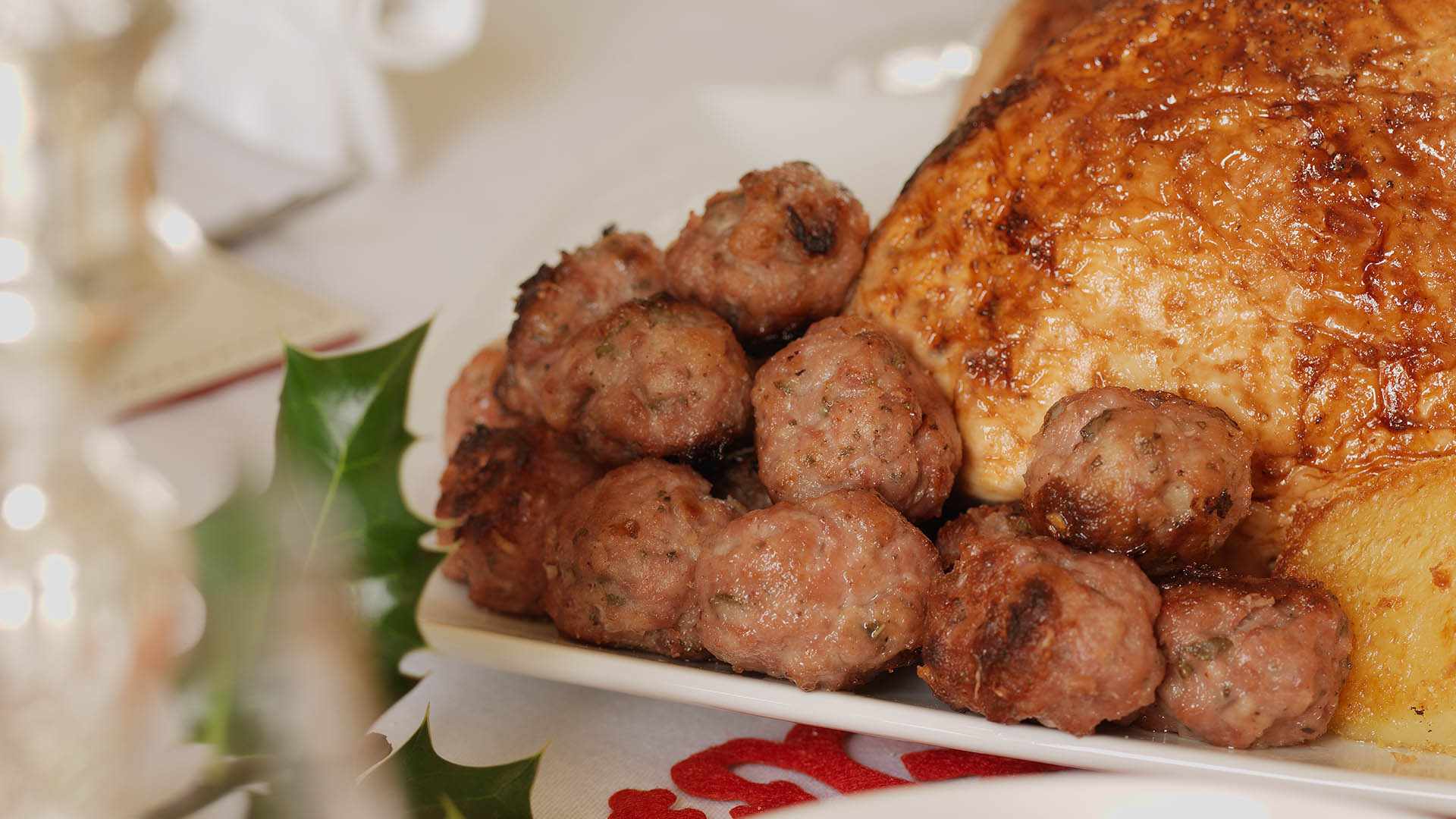 Method
20 mins prep, 30 mins cooking
Serves 6
In a large mixing bowl combine the gluten-free breadcrumbs, sage and onion


Stir in 2 tablespoons boiling water and mix thoroughly.


Gradually add the sausage meat into the wet mixture and season.


Bring the stuffing together into a ball, then cover and chill until you're ready to stuff your turkey.


Use half of your stuffing inside your turkey, putting into the cavity prior to cooking and with the remaining stuffing either roll into balls or spread out evenly in a greased ovenproof dish. Bake for 30 minutes or until golden brown all over and cooked through.


If you're making the stuffing in advance you can freeze in a plastic freezer box or a freezer bag.