Ingredients
100g rice flour

50g fine polenta

75g cornflour

1 large pinch of salt

1 tbsp finely chopped fresh

Rosemary leaves

225g cold butter, diced

225g mature Cheddar cheese, finely grated

1 tsp Dijon mustard

1 medium egg, beaten, plus one extra, beaten, to glaze

1 tbsp poppy seeds

Freshly ground black pepper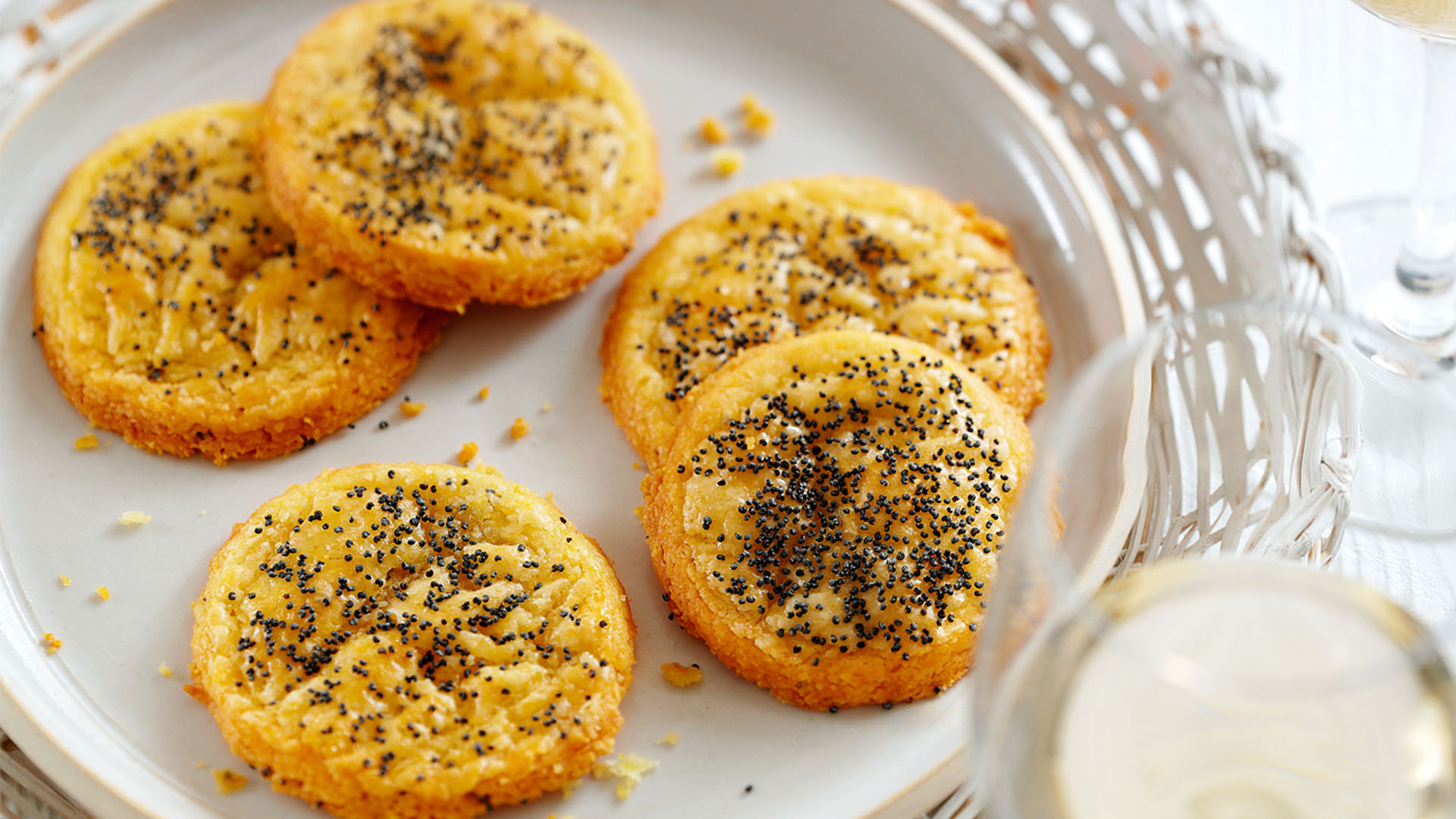 Method
15 mins prep, 15 mins cooking
makes 30 small or 15 large
Preheat the oven to 200°C.


Sift the rice flour, polenta, cornflour, salt and 3 grinds of black pepper into a large bowl, and stir in the rosemary.


Rub the butter into the dry ingredients to form a mixture that looks like coarse breadcrumbs, then stir in the cheese.


Mix the mustard and 1 beaten-egg together, then stir into the dry ingredients with a table knife. Lightly and quickly knead the biscuit dough until it comes together as a smooth ball.


Lightly dust the work surface with cornflour, and roll out the dough out to 5mm thick. Stamp out into rounds with a small or medium-sized pastry cutter and arrange, well-spaced apart to allow for spreading, on 2 baking trays. Brush with egg and sprinkle with poppy seeds.


Bake in the oven for 10-15 minutes until the biscuits are golden brown. Leave to cool for 5 minutes on the trays, then transfer to a wire rack to cool.


Serve immediately.