Ingredients
1 pack Genius Puff or Shortcrust Pastry

30g sugar

2 egg yolks

150ml double cream

150ml milk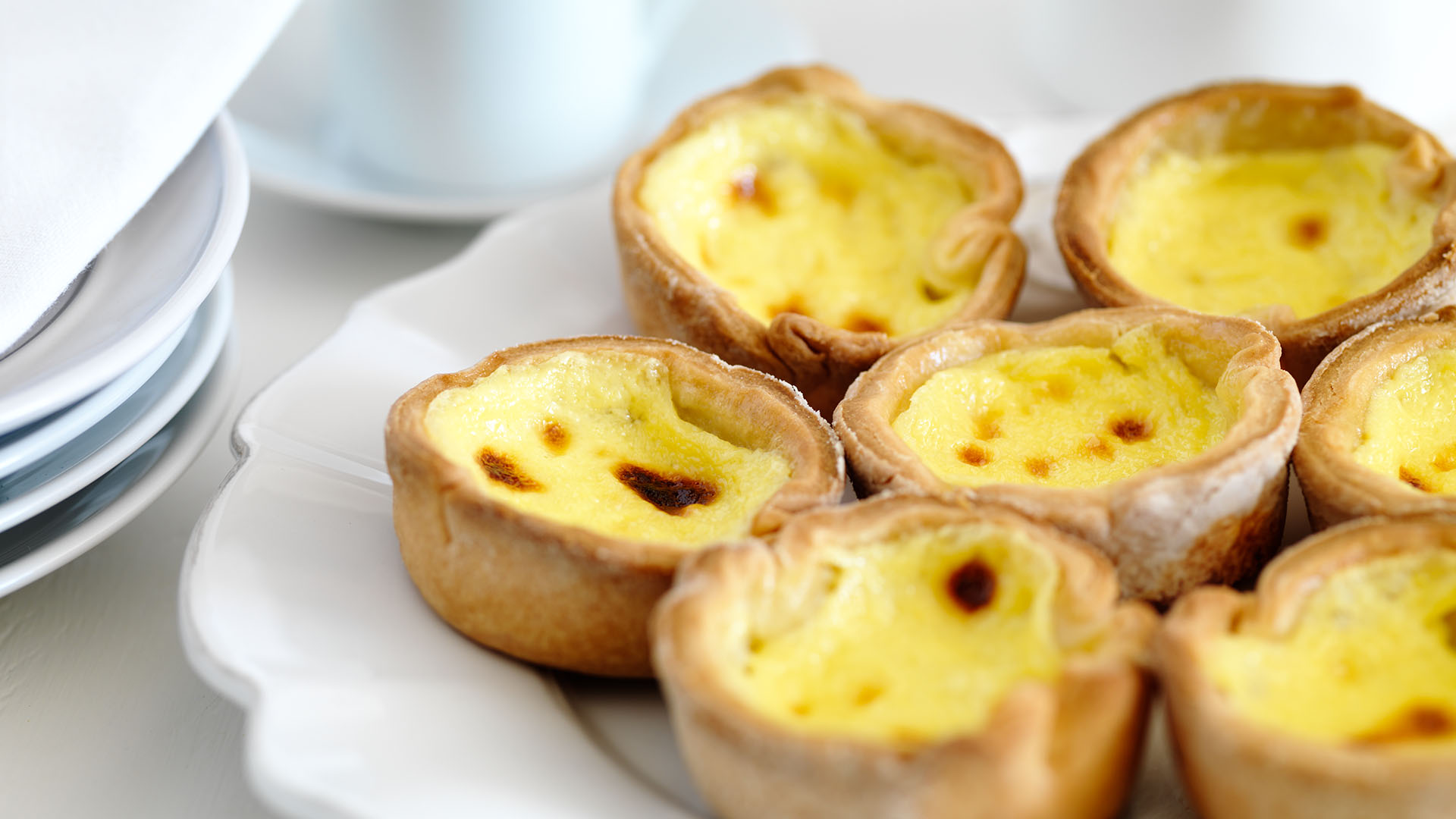 Method
20 mins prep, 20 mins cooking
Makes 12 Tarts
Choose whether to use Puff or Shortcrust Pastry. A Portuguese style custard tart is more traditionally in puff pastry and flavoured with a little cinnamon whereas an English style custard tart is a simple egg custard which you can flavour with vanilla and/or nutmeg.


Roll the pastry out to around 2mm thickness. You should be able to get 12 rounds of pastry (9cm diameter) from 1 packet.


Carefully line each hole of the muffin tin with pastry, pressing into base with out tearing the pastry.


To make the custard put egg yolks and sugar into a medium sized bowl and mix together. Bring the milk and cream mix to almost boiling point in a pan, and pour this slowly onto the egg and sugar mix whilst mixing steadily. This gives you your raw custard mix. If you wish to flavour the custard you can add a pinch of cinnamon or a drop of vanilla/grating of nutmeg.


Transfer the raw custard to a jug and pour carefully into your uncooked pastry cases (each one to be about ¾ full).


Pop tray in hot oven for 15-20 minutes until the custard is just set and the pastry nicely browned.


Cool to room temperature and munch happily.