Ingredients
1 pack Genius Gluten Free Shortcrust Pastry

100g marshmallows

100g dark chocolate (replace with dairy free if required)

100ml double cream (replace with dairy free cream if required)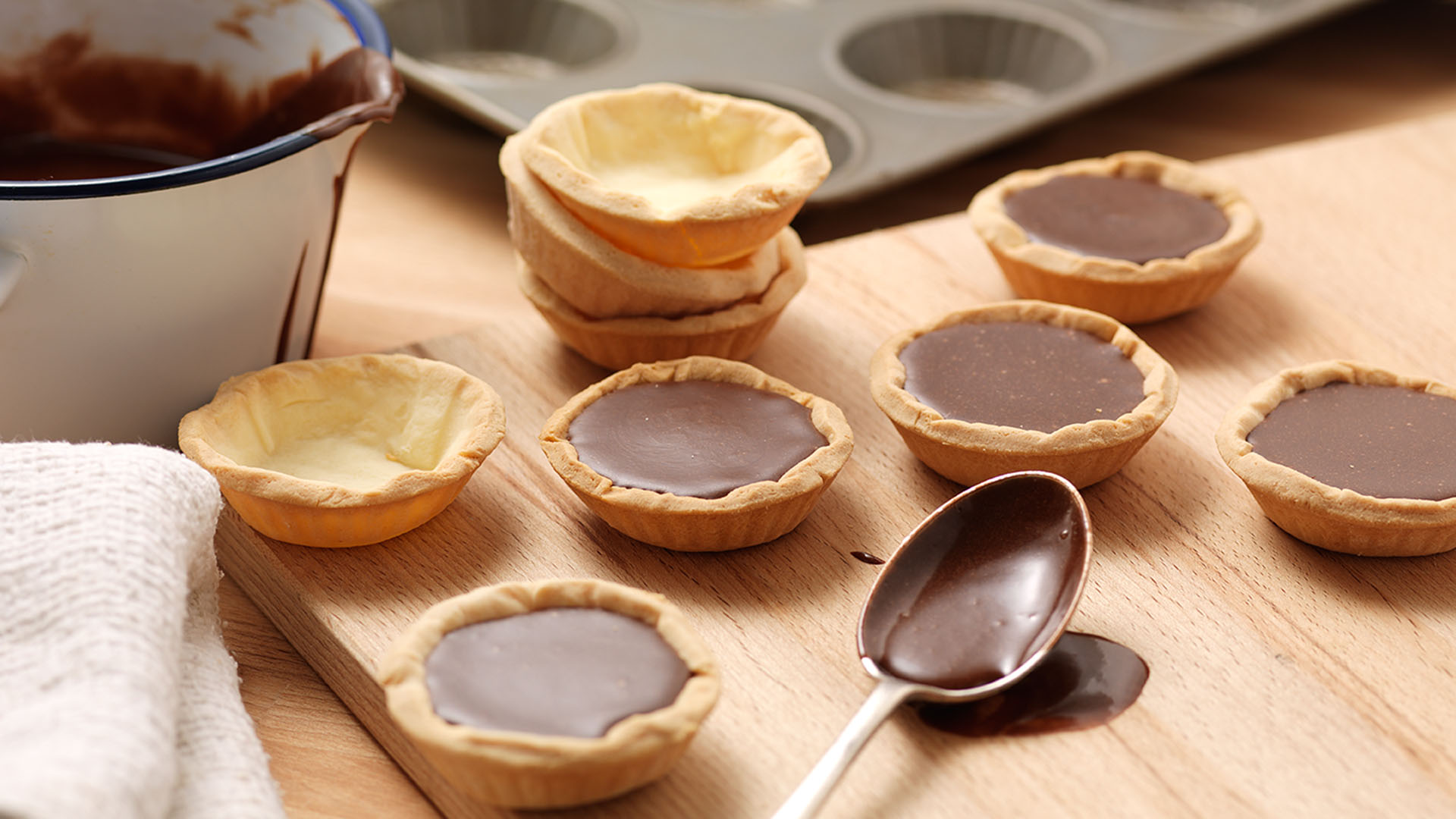 Method
20 mins prep, 15 mins cooking
Makes 12-16 mini tarts
Pre-heat your oven to 180c .


Roll the pastry out and use it to line whatever sort of tin you like, it can be one larger sized round tart, lots of mini ones made in a mince pie/muffin type tin, or 6 or 7 tartlets in individual 9-10cm tartlet tins.


Once the pastry has been gently pressed into the tins, cover it with grease-proof paper and fill the case with either baking beans or rice, this will stop it puffing up too much whilst it cooks.


Bake in the oven for 10 minutes, then carefully remove the rice/baking beans and grease-proof paper and finish off cooking for a further 5-6 minutes until the pastry is light golden brown.


Allow these to cool completely.


To make the filling, melt the chocolate slowly in bowl placed over a pan of hot water. Once the chocolate has melted, stir the cream into it.


In a small pan gently melt the marshmallows with a tablespoon of milk. Stir all the time and be careful they don't burn.


Mix the melted marshmallows into the cream and chocolate mix.


This can now be poured into your cooked and cooled pastry cases. They will need a few hours to set.