Ingredients
4 Slices of Genius White Sandwich Bread

Olive oil

2 Chicken breasts

1 Garlic clove

5 dollops of mayonnaise

Dash of white wine vinegar

3 Salted anchovy fillets

Seasoning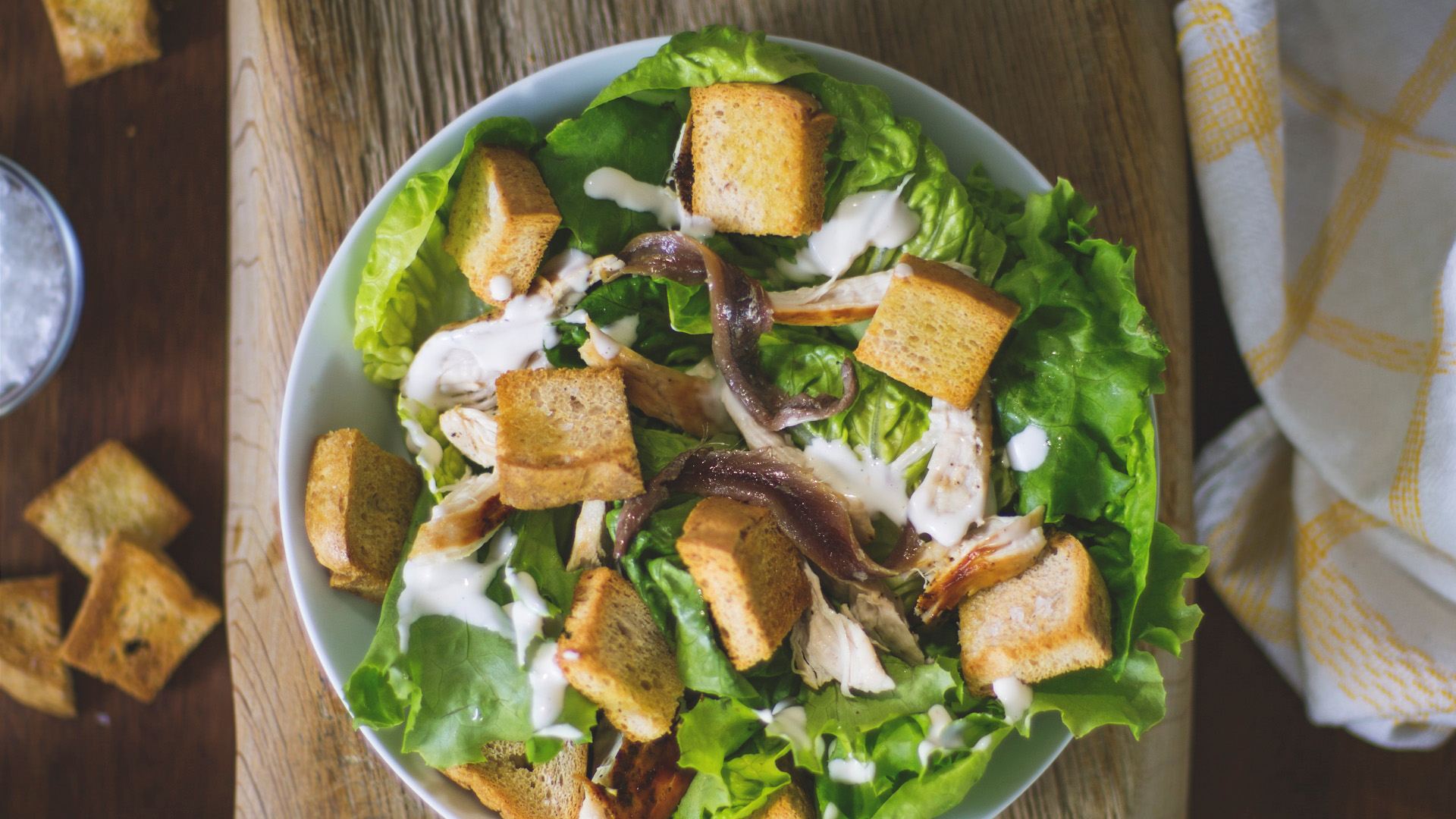 Method
Cut the bread into cubes

. Drizzle with olive oil and lightly season with sea salt. Bake for 8-10 minutes at 200 C.


Gently fry 2 chicken breasts. Season with sea salt and freshly ground black pepper and pull the chicken in to bite-size strips.


Prepare the Caesar dressing. Finely chop a garlic clove and mix together with 5 dollops of mayonnaise, a dash of white wine vinegar. Mash 3 salted anchovy fillets and add to the mix along with the remaining juices from the frying pan. Season to taste


Wash, dry and tear the lettuce. Toss with half the chicken, croutons and 2/3 of the dressing.


Scatter with remaining chicken, croutons and 4 halved anchovy fillets.


Drizzle remaining dressing and serve.