Ingredients
2 ripe and ready to eat Camembert cheeses

1 beaten egg

80g Fresh White Genius breadcrumbs

For the sauce:
190 g Jar of good quality gluten free Cranberry sauce

Zest and juice of ½ orange

Approximately 1 pint or 500ml of vegetable oil, heated to 180C in a heavy bottomed pan.

To garnish:
60g watercress or rocket leaves tossed in a light vinaigrette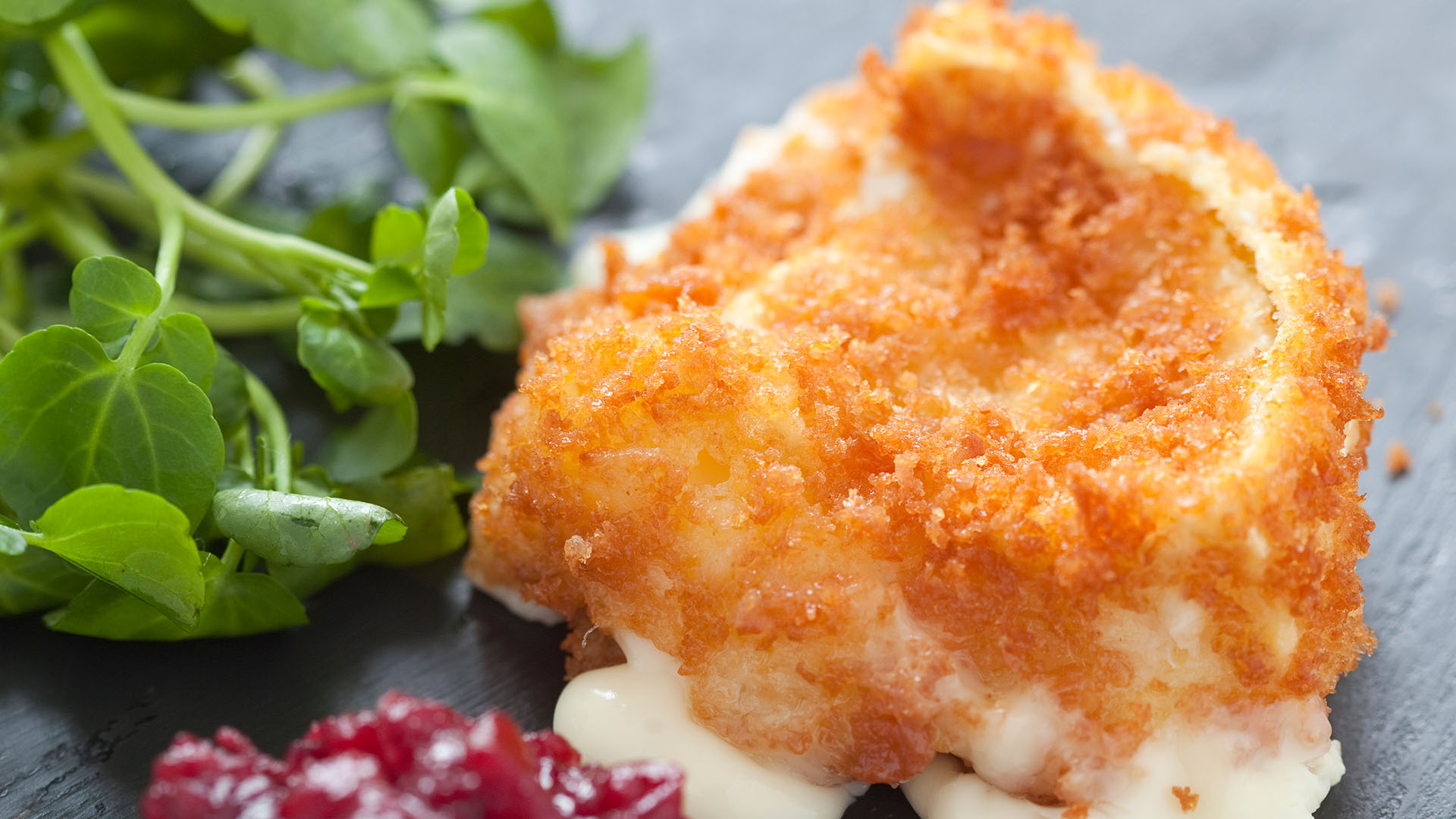 Method
45 mins prep, 10 mins cooking
Serves 4
Unwrap the Camemberts and cut each into quarters. Dip each piece into the beaten egg, evenly coat with the breadcrumbs and chill in the refrigerator for 30 minutes.


To make the sauce, place the cranberry sauce, orange juice and zest in a saucepan and heat through gently.


Deep fry the camembert portions in hot oil heated to 180C for 1-2 minutes or until golden brown and crisp.


Drain and arrange two quarters of Camembert on each plate and garnish with the sauce and a generous handful of dressed salad leaves.