Ingredients
1 block Genius Gluten Free Puff Pastry

1 pot or tin of ready made custard

1 can of apricot halves in juice

Apricot jam

1 egg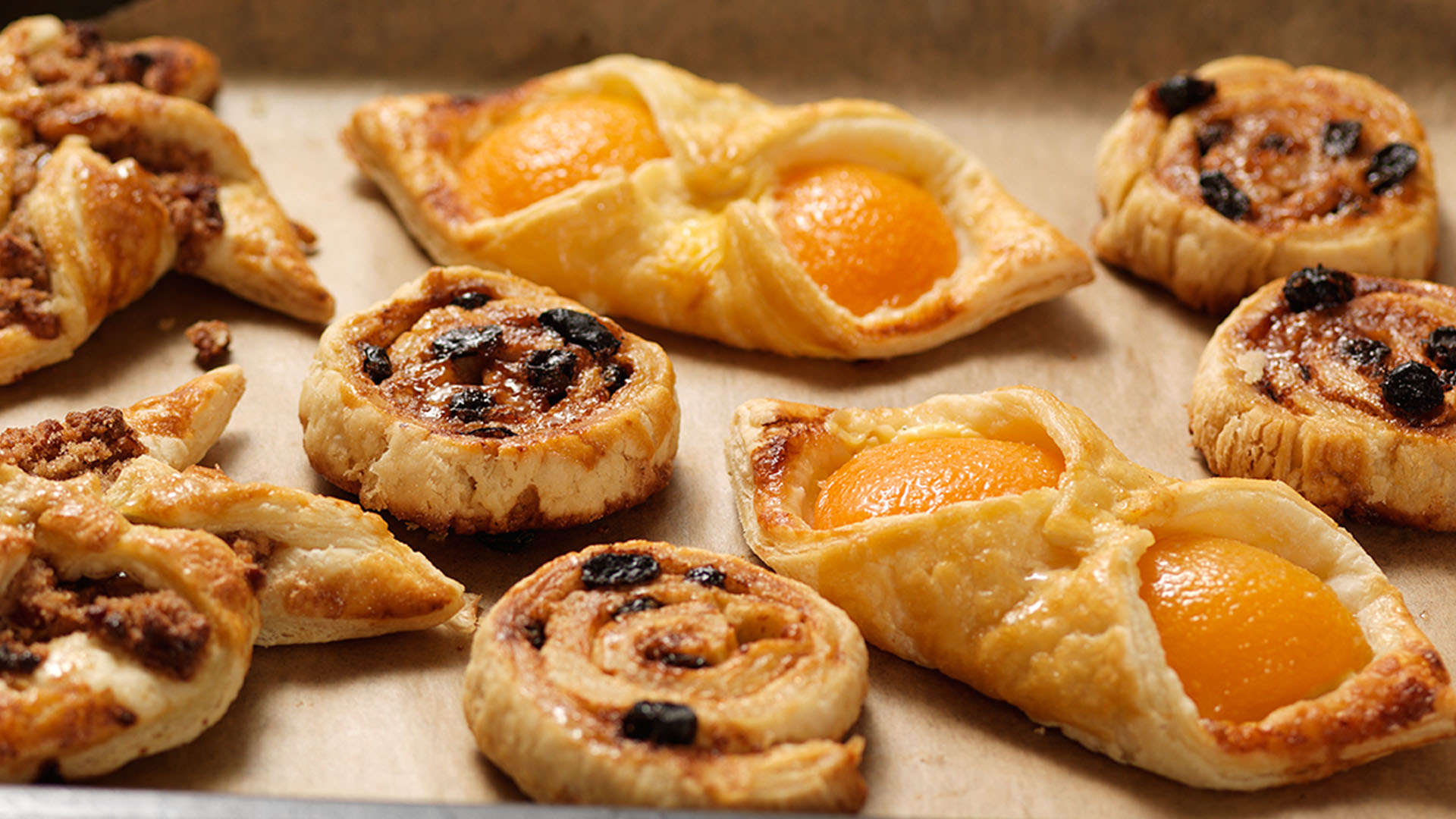 Method
30 mins prep, 15 mins cooking
makes 12 pastries
Cut the block of pastry in half and roll each half out into a rectangle approx. 27cm by 18cm. Cut this into 6 even squares. Your are aiming to end up with a total of 12 pastry squares around 9cm by 9cm, its just easier to work with the pastry in a smaller quantity.


Pre heat the oven to 180c.


On each square of pastry place 2 tsps custard in the centre and 2 apricot halves diagonally across the square.


Fold in the 2 opposite corners so that they join in the middle and be sure to press them together well. Brush the pastry with egg wash and dot a little jam on the apricots to glaze them. Bake in the oven for 15 minutes or until the pastry is golden brown all over.


Cool on a wire rack.